Street Art Corner from Bologna's Historic Centre
Bologna never really hit me as a city where I would find a lot of street art, but being the hometown of Blu – one of the better known street artists around – I figured there should be some at least. And indeed, during our 24 hours stay in Bologna, shortly after attending the TBDI conference in Rimini, we did find some nice street art around while wandering through the historic centre of town.
It did strike us that the historic centre was fairly clean of street art – besides a lot of tagging – , and that we mainly had to go into the back alleys to find most of the art works. Some of the street art was only visible when the shops were closed off.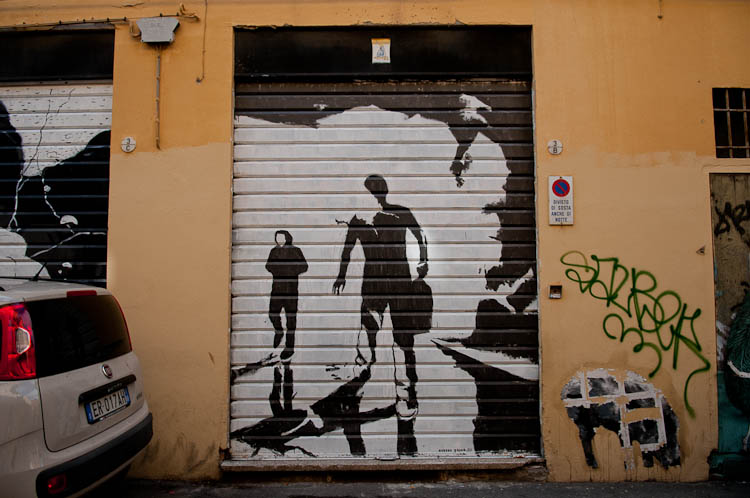 The bigger murals of artist like Blu, Alice Pasquino and others are mostly found outside the city centre. On this Google Map you'll find a number of them. We saw some on the way from our hotel into the city, but were unfortunately not able to take any picture of  them, while in one of Bologna's city buses.
This below mural of a musician can be found in the historic centre on the house of the Italian musician and actor Lucio Dalla, who passed away in 2012. Musicians regularly gather at the corner across to play some live music. We hope and expect this mural will be kept and maintained as a tribute to the Bologna-born member of the Rheno Dixieland band. It totally fits into its surroundings, doesn't it?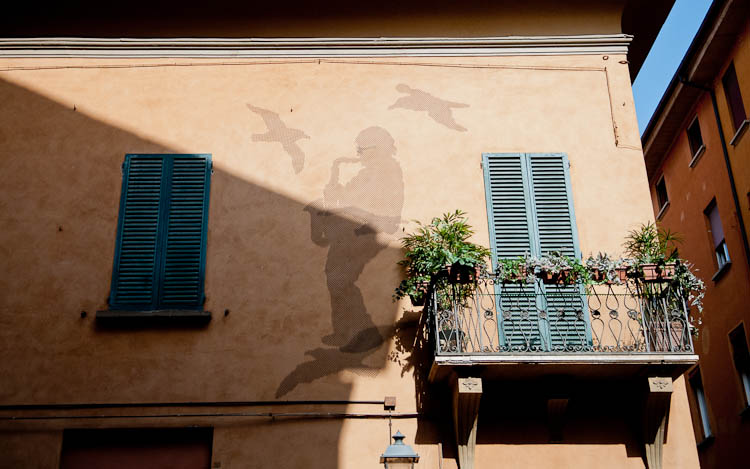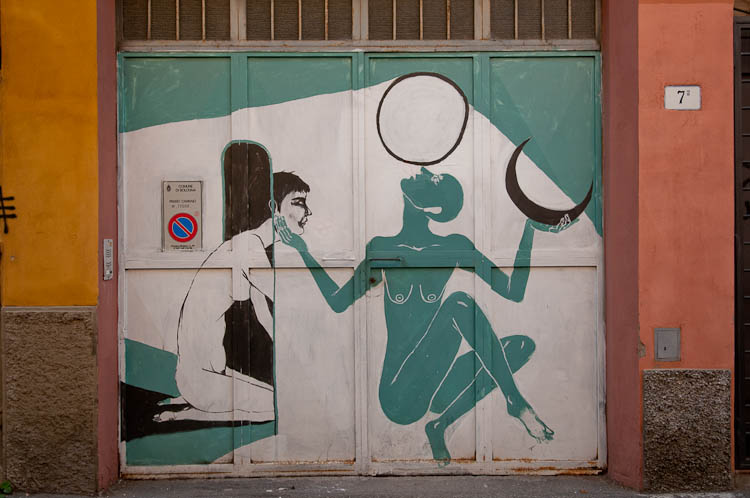 A lot of street art we encountered was full of symbolism, and often quite socially and emotionally tainted. Being one of the most leftist cities in Europe this will hardly come as surprise.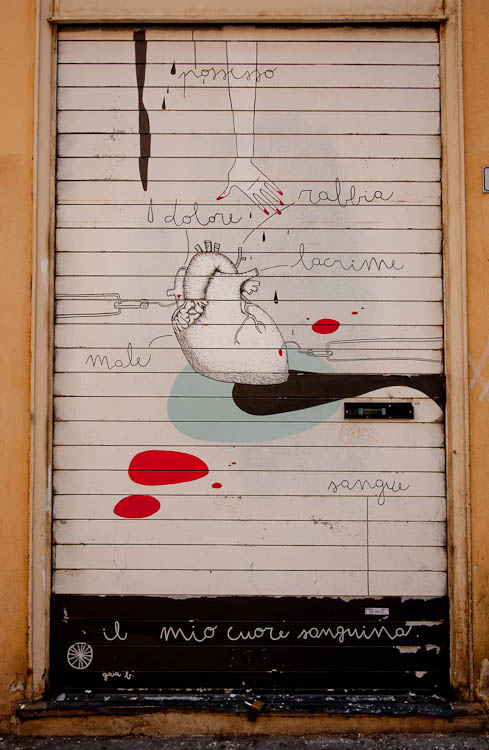 What struck us was that, where in many cities we often see a mixture of politically tainted street art and street art 'just for fun', in Bologna we hardly came across the latter one, as you can see from most of the pictures in this post. Have you by any chance come across some 'happy' street art in Bologna?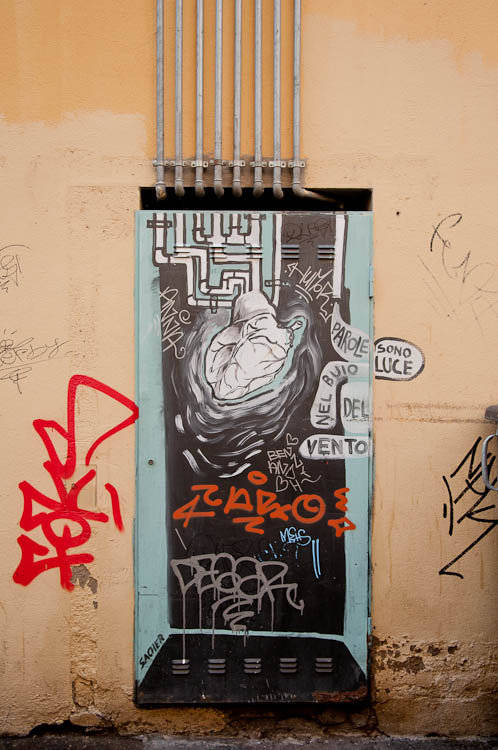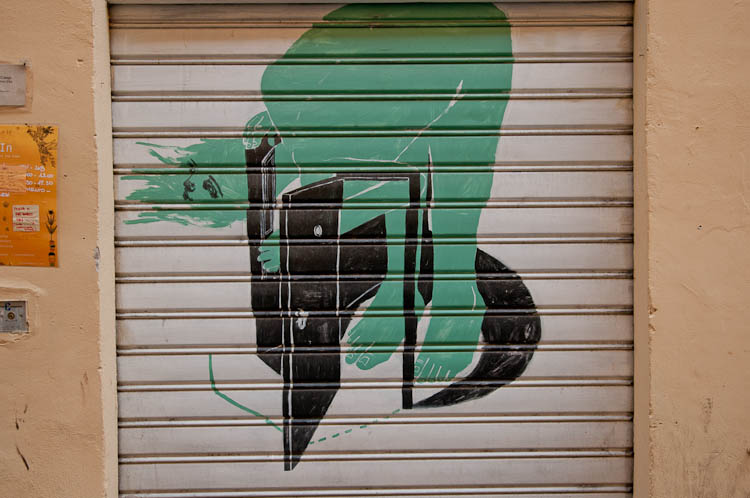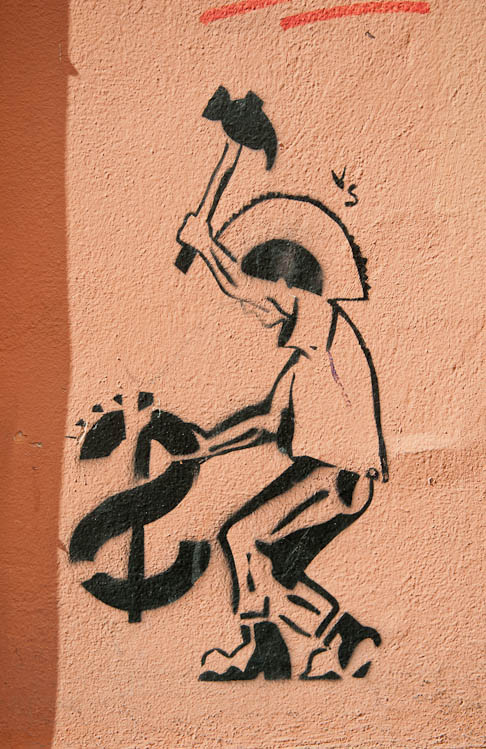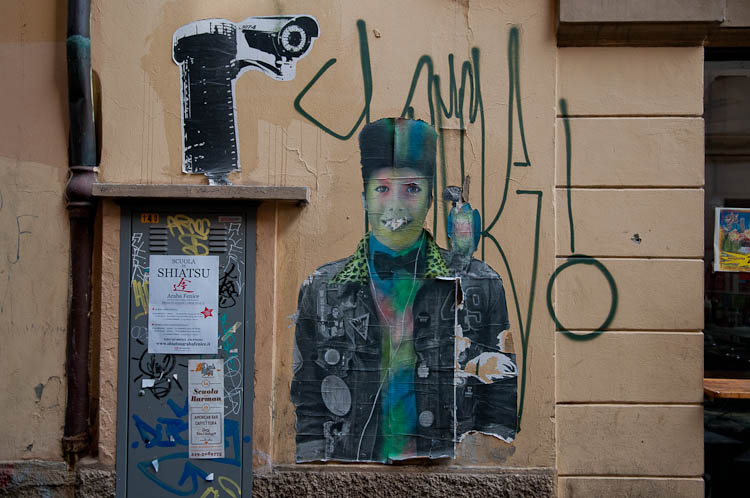 ---
This article about street art in Bologna is part of our 'Street Art Corner' series during which we showcase street art from around the world. Like to contribute to this series? Just send us a message at wkndr (at) artweekenders (dot) com. We would love to see more street art crossing our paths, either online or in real life.
---
Like to discover more street art? Have a look at the below street art articles we've previously published:
---