Street Art Corner:
Touring Ghent with Concrete Canvas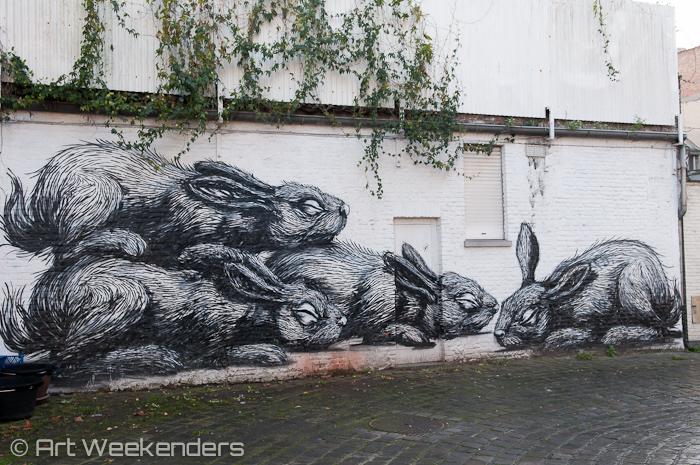 Recently we visited the hugely underrated Belgian city Ghent, situated just some three hours by train from Amsterdam, a perfect weekend destination for those who like culture, good food and… street art, as we recently discovered.
Whereas some cities like Berlin and London are known for their vibrant street art scene, so far street art in Ghent hasn't been particularly well-known internationally, relatively speaking. Discovering that besides the Werregarenstraat – the well-known street art alley in the middle of the centre – Ghent since this year also offers a street art tour came as a very pleasant surprise for us street art fanatics.
NOW ALSO AVAILABLE: OUR WEEKEND DESTINATION GHENT GUIDE
While spotting street art from artists like the locally born ROA to Bue The Warrior and more, the tour – called Concrete Canvas – guides you through the different districts, including a big part of the city centre. The tour is well-designed; it covers street art and cultural highlights in such a way that you don't have to make the choice between either or. In fact, you'll see just a bit more than when you would hang out in the city centre only.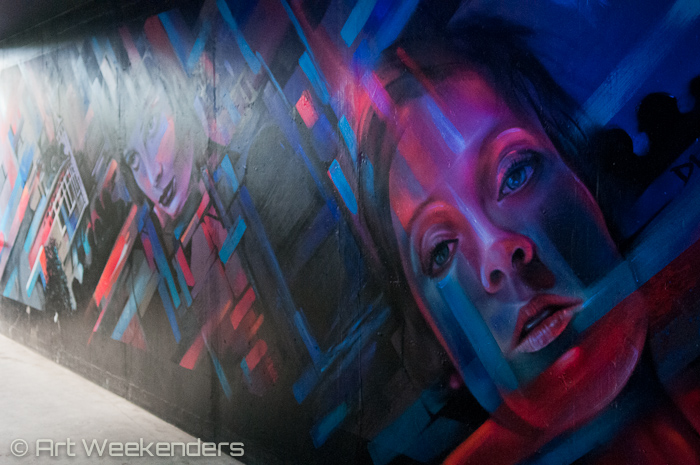 When you venture out on the part of the route located a bit outside the city-centre, you will also be able to see the 'real' Ghent, the part where the locals live and entertain themselves. There's for example the nightlife district – mainly popular among the students, but as attractive for partying tourists, and the part where the Turkish immigrants resided after settling in Ghent with start some fifty years ago.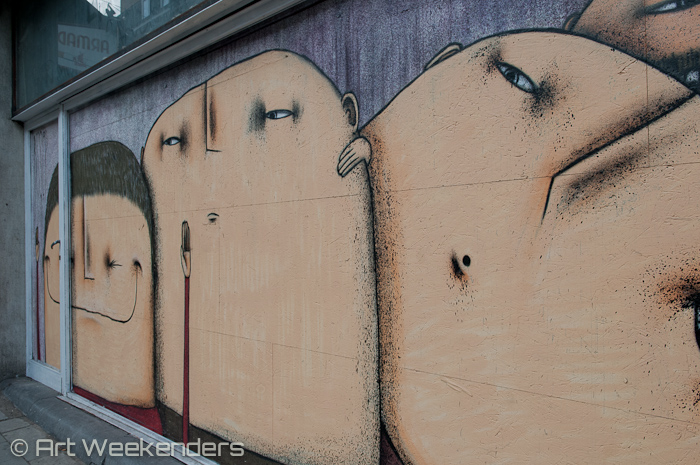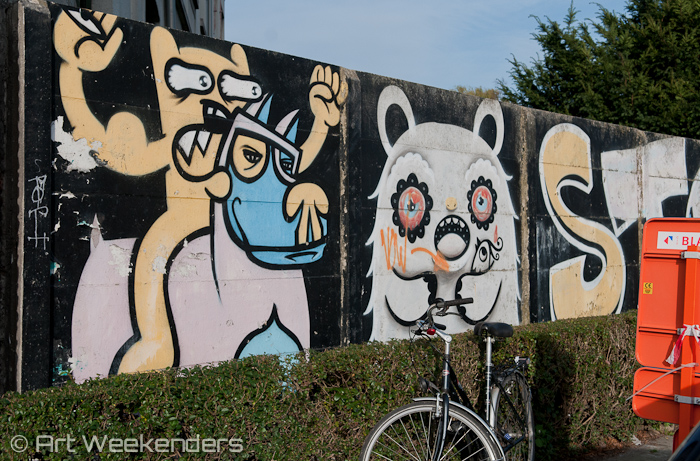 So far 54 artworks are officially part of the Concrete Canvas tour showcasing street art in Ghent, which you can follow either on foot or by bike. The Concrete Canvas Tour map contains a walking route covering 32 of the works and a cycling route covering all of the works. You can get the map from the different Visit Gent Information centres or here online.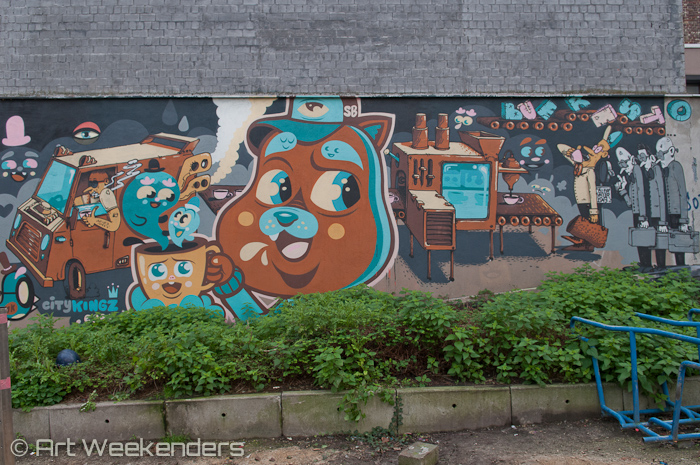 This article about the street art of Ghent is part of our 'Street Art Corner' series during which we showcase street art from around the world. Like to contribute to this series? Just send us a message at wkndr (at) artweekenders (dot) com. We love to see more street art crossing our paths, either online or in real life.
Street art in Ghent – but not only! Here are our street art articles from around the world:
Like to discover more street art from around the world? Check out our previous Street Art Corner editions: