Happy New Year to you all! A new year has started again and likely some new year's resolutions have also crossed your thoughts. Of course, I also made some new promises for this year and one of this is my own 2018 Museum Challenge.
The 2018 Museum Challenge
I often find myself wanting to go to museums elsewhere (read 'outside Amsterdam'). Somehow, however, I often end up going to the same museums over and over again. This year I am therefore challenging myself to visit at least one museum I have never been before per month.
Depending on who you ask only The Netherlands already has some 800 to 1100 museums. As if this wouldn't give us enough choices for this 2018 Museum Challenge, according to the Museums of The World there are some 54,000 more around the world.  Thus, it seems I have plenty of options not only for this year, but easily for a whole life-span. And then I am not even taking into account, that we see new museums opening all the time!
To make this 2018 Museum Challenge fit in with our travels, I decided that the museums can be in The Netherlands or abroad. Here in my home country there are still plenty of museums I have never seen and would love to explore, but naturally abroad there are even more museums on my museums-wish list still.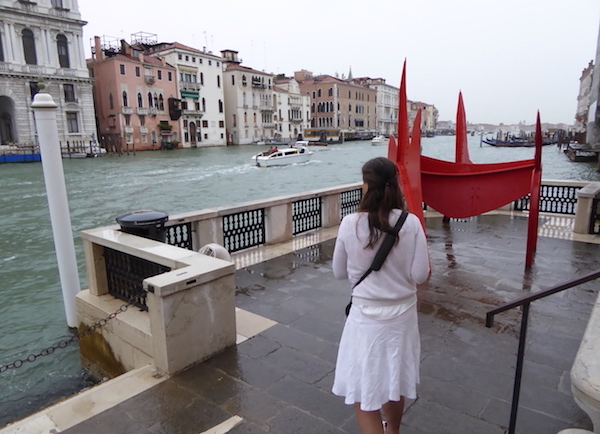 I have put this challenge on a monthly frequency, as I think that would be doable besides everything else going on in our lives. Besides visiting 'new' museums I would of course still wish to find enough time to frequent some of my favourite museums around the country.
The Next 12 Months
My 2018 Museum Challenge-list of at least 12 new museums to visit this year is gradually taking shape. Of course, you'll be one of the first to see where the challenge takes me. First of all, I will share my experiences on our Instagram and Facebook pages (using the hashtag #museumchallenge2018). Following that, I will share my impressions about my visits on this website with a link to the blog post further up in this article.
Update March 2018
While travelling through Japan in the first two months of this year I ticked off the first two new museums, which were on my list to visit: the recently opened Forever Museum Of Contemporary Art in Kyoto and the Hakone Open Air Museum in the Hakone region. For a first impression of our visit check out the photos we made on Instagram. The blog posts about our visits should be online within the next couple of months.
Update April 2018
When life gives you lemons ..  you sometimes have to slow down a bit. Last March we were confronted with some serious health issues. Because of this, we won't be able to put this Museum Challenge nor Art Weekenders as much to the forefront as we planned this year. Hopefully, in the course of the summer, we will be able to pick up this challenge again though. And who knows, maybe a museum visit will be good as a distraction even these months. In that case, you will certainly read our updates in this post again.
Update May 2018
Despite all and thanks to the public holidays, this month we managed to visit the Streets of the World Photo Museum in Zaandam, which is practically around our corner and thus made it easy to visit for us. We will soon place some impressions on our Insta account. Meanwhile we just wanted to let you know, that if you like photography and travel, this is one of the museums, you should definitely visit when you're around.
Update September 2018
After a summer recovering from all that happened the first half of the year, we were pleasantly surprised to learn that we were nominated as Best Cultural Nomad 2018 by Leading Culture Destinations together with five other cultural nomads. And even better, we won! That's why end of September we spent the weekend in London to attend the Awards ceremony.
Of course, we also took our chance to also see some art around town. Not an easy choice to decide where to go in such a big city as London, which has hundreds of museums and galleries to choose from. At the end we went to Whitechapel Gallery (mostly to see the Elmgreen & Dragset exhibition), the Victoria & Albert (initially to see the Frida Kahlo exhibition, but since this was sold out we took a quick look in its other galleries covering art from all over the world), Saatchi Gallery (our favorite one) and the Serpentine Pavilion (unfortunately the Serpentines Galleries were closed). We probably could have squeezed in some more. Yet, the excellent street art at Bricklane kept us out and about hunting for street art for quite a bit. As usual we are slowly filling our Instagram with pictures of our trip.
Update October 2018
As in many parts of Europe this year we experienced a very warm October in The Netherlands compared to other years. We enjoyed one of these sunny autumn afternoons by following the land art route in the Dutch province of Flevoland. Land art is a topic we already wrote about before some years ago. We'll soon update this post with more details about the route through The Netherlands' newest province.
During Amsterdam Dance Event we had the opportunity to explore the Maritime Museum (Scheepvaartmuseum) in Amsterdam at night and especially the exhibition Sea of Tranquility of Hans Op De Beeck, about an imaginary, mysterious and posh cruiseship. After the exhibition we enjoyed the museum from a whole different angle. During a dj-set of Stephen Bodzin some fantastic visuals were lighting up the museum.
Who Joins?
I would love to see many others joining this challenge and to create their own version of it. Would you like to increase the frequency, limit the geographical area or the type of museums? How to shape your 2018 Museum Challenge is fully up to you.
Who joins the 2018 Museum Challenge? And how are you executing it? Which museums are you going to visit this year from your own wish-list? I'm very curious and would love to hear more about it!