2015's Best Exhibitions in Europe
Your Perfect Excuses for Weekend Getaways
Recently we covered the best 2015 art exhibitions on show in our home-base of The Netherlands. While we're happy to have many worthy shows so close to home, we are always on the lookout for good excuses to escape for the weekend and find good city breaks. Thus, time to see what is happening elsewhere, which are the best exhibitions around Europe during the year. We present one opening for each month – a way to plan the year's weekend trips in an easy way.

Europe is big, but when it comes to the arts and big names the cities with the most on offer are the expected ones: London, Paris and Berlin tend to dominate, and then there are a good handful of important cities like Amsterdam, Madrid and Vienna to keep a good eye on. Of course, there are more, and we continuously try to find the smaller candidates with big shows on offer. How does it look like for our picks for 2015? Let's have a look!
1. London: Royal Academy – Rubens and his Legacy
24. Jan 2015 – 10. Apr 2015
Among all the exciting exhibitions that kick off in London this year (what else is new? – there's always something worthy to find in the British capital), we'd like to highlight the first major overview of Rubens's (1577-1640) work and his legacy on artists coming after him. It is clear that the "prince of painters" has influenced a wide range of artists over the centuries such as van Dyck, Rembrandt and Picasso, but how exactly? This is your chance to see it yourself and admire the works of the Flemish painter's almost uniquely, side by side with the works of whom he influenced. Quite an opportunity really.
The Royal Academy of Arts is located just off the Piccadilly on Burlington Gardens. It's advisable to get your tickets in advance. The entrance fee is £16.50 (without donation £15).
2. Amsterdam: Rijksmuseum – Late Rembrandt
12. Feb 2015 – 17. May 2015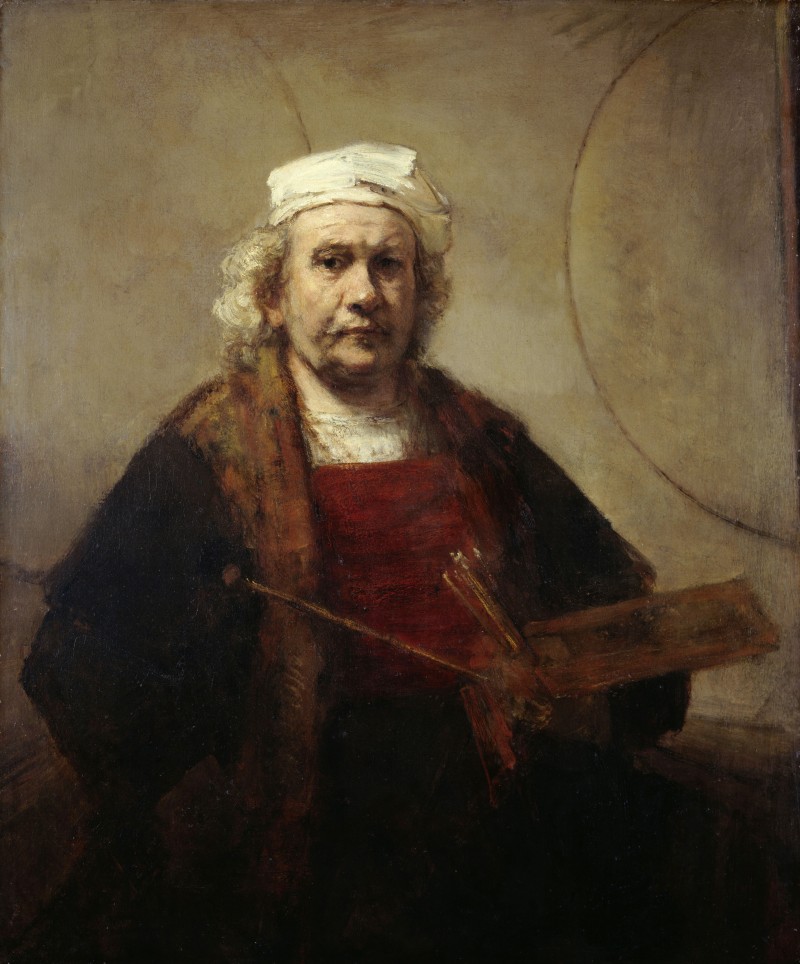 So here we are, at "home" in Amsterdam and including an exhibition among the best ones in Europe to look forward to, while we left it out from our Dutch overview. The reasoning is really all about spreading out the treats – and this exhibition is a really big one worth including in a European overview. The Rijkmuseum will put on this once-in-a-lifetime event for the spring season, where 40 paintings, 20 drawings and 30 prints – on loan from leading international museums – will represent the Amsterdam-born artist's later oeuvre, from 1652 until his death in 1669.
Amsterdam's Rijksmuseum is on the unmissable Museumplein in the heart of Amsterdam. If you so please, you can purchase your ticket in advance here. General admission tickets including the exhibition cost 25 Euros (17.50 without the Rembrandt exhibition). If you are a Museumcard holder you still need to buy the additional ticket for 7.50 Euros. Opening hours are daily from 9 am to 5 pm.
3. Edinburgh: National Galleries – Roy Lichtenstein
14. Mar 2015 – 10. Jan 2016
Edinburgh is really one of the nicest cities in Britain for a weekend getaway. There's plenty to do and see, great museums, beautiful sites. This Roy Lichtenstein exhibition can thereby fit well into a weekend schedule with the idea of experiencing different facets of culture life. The Roy Lichtenstein three-room show at the Edinburgh Galleries' Modern One section will display newly assembled groups of works, made available specifically for the occasion by the Roy Lichtenstein Foundation.
While the exhibition is small, you can expect big crowds since it's totally free. The good thing is that the museum is open daily and with ten months at disposal it should ensure that everyone will have time to come and see it.
4. Milan: Palazzo Reale – Leonardo 1452 – 1519
15. Apr 2015 – 19. Jul 2015
It's fair to say that this year is HUGE for Milan: the Expo 2015 will dominate Europe's cultural scene between May and October – an event we will come back to in depth soon. But there's more to the Lombard capital: for instance the biggest ever Leonardo da Vinci exhibition in Italy. The pinnacle of Leonardo's oeuvre will be presented in twelve sections, featuring paintings, drawings, manuscripts and working models of his inventions. There will be a technical highlight too: a full-scale video reproduction of 'The Last Supper' – intriguing and strange as that now might sound.
We have a feeling that spring/summer in Milan will be a real hit this year.
The Leonardo exhibition is on at Milan's Palazzo Reale (sorry, don't expect a too advanced website and it's all in Italian), located right in the heart of the city on Piazza del Duomo. The prices are not yet set, but expect around 15 Euros. Opening hours are generous, there are late nights and also Monday afternoon visiting possibilities.
Heading that way earlier this year? There's also a Van Gogh exhibition on until 8th of March. Milan easily has some of the best exhibitions in Europe this year.

5. Paris: Musée du Quay Branly – Tatoueurs, tatoués
6. May 2015 – 18. oct 2015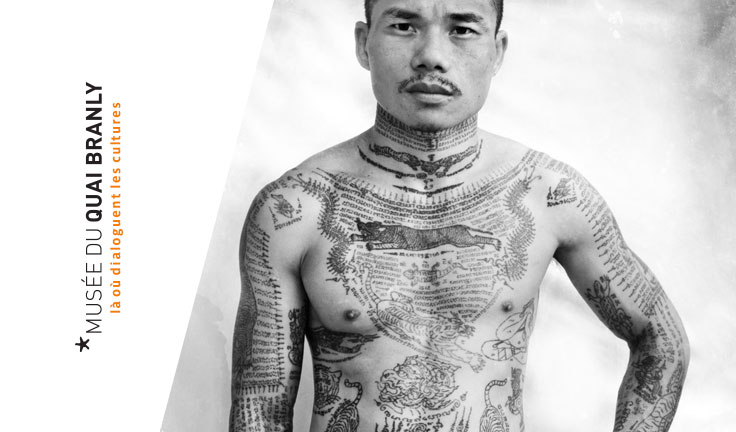 We'll have many reasons to come back to Paris this year, so a separate agenda will follow shortly, but one exhibition feels a bit out of the ordinary in regards to its uniqueness: the exhibition around the origins of tattooing. While a common part of our modern life today, it hasn't always been that way, tattoos have rather been an exotic element from so-called "primitive" corners of the world, societies from the Oriental, Africa and Oceania. What meaning does it have today, and what were its origins in different cultures? Likely a journey to embark upon with many surprising stops.
The Quay du Branly Museum is closed on Mondays, but open until 7 pm weeknights and until 9 pm Thursday to Saturday. The museum is located not far from the Eiffel Tower and the admission fee is 11 Euros for both the temporary exhibition and the permanent collection (9 Euros for each individually). You can buy tickets online from Ticketmaster.fr.
6. Copenhagen: Louisiana – AFRIKA
25. Jun 2015 – 25. oct 2015
Copenhagen and Denmark in summertime are among the best city destinations you can find. For art lovers, heading out to the Louisiana Museum is a highlight, even if the weather wouldn't cooperate. This summer the museum puts on an exhibition at the intersection of architecture, contemporary art and culture about Africa. This is the third installment in the museum's ambitious project, where previously the Nordics and the Arab world were covered. Expect something out of the ordinary here as well, about society and life.
Louisiana is always up for something good, so check out the Louisiana agenda for the rest of the year as well. The Louisiana Museum is located north of Copenhagen in Humlebæk. It is closed on Mondays, but open late (10 pm) other weekdays and until 6 pm on the weekends. Admission is DKK 110 (approximately 15 Euros).
7. Liverpool: Tate Liverpool – Jackson Pollock
30. Jun 2015 – 18. Oct 2015
It's possible that Liverpool isn't usually high up on the choices for weekend getaways, but there are many reasons to think that this is changing. This year maybe using Jackson Pollock as an excuse, we and the world at large can discover the northern English city in its transformation into a modern exciting place?
The 'Blind Spots' exhibition at the Tate will focus on a little-seen side of the abstract impressionist's art, where Jackson Pollock departed from his signature action-painting technique of "colour dripping". Most paintings in this exhibition are not so well-known, but the main star on display, the 'Black Pourings' is a famous masterpiece.
Admission to Tate's special exhibition is £10 for adults, while the permanent collection can always be viewed for free. The museum is open daily from 10 am to 5 pm. The museum is located on the Albert Dock on the river Mersey, just a short walk from the city centre.
8. London: Tate Britain – Barbara Hepworth: Sculpture for a Modern World
24. Jun 2015 – 25. Oct 2015
While August is by default not the strongest month for exhibition openings, there are of course still shows around, especially in a city like London. At Tate Britain a retrospective for the famous British sculptor Barbara Hepworth – during her lifetime based mainly in Cornwall – will be exhibited. Famous for her large-scale sculptors and forms, most famous for "Single Form' which can be found outside the United Nations building in New York.
Tate Britain is open daily until 6 pm and the admission price for adults will be £18.00 (the museum is otherwise free). Tate Britain is located on the Millbank in central London.
9. Berlin: Gemäldegalerie – The Botticelli Renaissance
24. Sep 2015 – 24. Jan 2016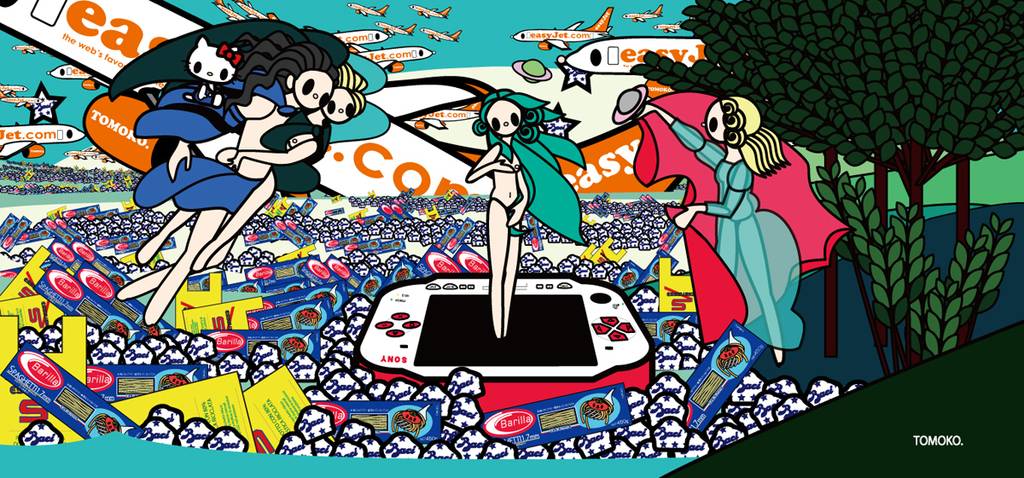 As one of the greatest painters of the Florentine Renaissance, it might not be a surprise that Botticelli's (1445-1510) works have been widely reproduced throughout history, especially since his "rediscovery" in the 19th century, after being almost forgotten for centuries. The aim of this exhibition is to understand how Botticelli evolved to become today's icon of pop art. There will be 100 art works by different artists from all around the world showcasing this development, and 20 of Botticelli's own works also join the show. An event easily classifying among the best exhibitions in Europe for 2015.
If you'd like to reacquaint yourself with Botticelli, Berlin is the perfect setting for this, it's easily a city that we'd like to recommend over and over again. We tried already in the past to show some sides of it (see our Berlin archive) – and you can count on more.
The Botticelli Renaissance is on at the Gemäldegalerie at Berlin's Kulturforum on Stauffenbergstraße 40. Tickets are not cheap, but count on high interest. You can buy your tickets in advance: Flexi-Ticket (any of three days when you might want to see an exhibition) – Tue-Thur 24 Euros or Fri-Sun 28 Euros.
Keen on checking out Berlin earlier? There's also for instance the fashion photographer Mario Testino's 'In Your Face' exhibition from January 20th until July 26th at the Kulturforum (9 Euros).
10. Madrid: Museo Thyssen-Bornemisza – Edvard Munch
6. Oct 2015 – 17. Jan 2016
Autumn in Madrid sounds pretty perfect, don't you agree? The Thyssen-Bornemisza (part of Madrid's museum 'Golden Triangle' together with the Prado and Reina Sofia) always has high quality exhibitions on, with themes from the 19th century onwards. No exceptions in the fall of '15, when in collaboration with the Munch Museum from Oslo they will put on a show displaying works from throughout the life of the Norwegian artist. The exhibition is organised by themes instead of chronologically, showing the complexities of the artist's mind.
The Thyssen-Bornemisza is open daily, usually until 7 pm, and the tickets normally cost around 10 Euros, or for combination tickets for several exhibitions a few Euros more. You can purchase your ticket online in advance here at the Thyssen website. The museum is located just off Plaza Neptuno, just a block from the Prado.
The end of the year is still well into the future, at least when it comes to having the schedules available for the main art venues around Europe. Thus, while we await the news to reach us about what there's to come, we can in any case conclude that among the main exhibitions stretching well into the autumn season we can mention 'The World Goes Pop' at Tate Modern in London (17 September 2015 to 24 January 2016) and Ai Wei Wei at the Royal Academy of Arts at Burlington House (19 September 2015 to 13 December 2015). We're sure there'll be more and we'll update these pages then – so please visit back!
In the meantime, enjoy 2015 with many pleasant city-breaks and weekend escapes – with some great art events to spice up your getaways. If you know of any other great event classifying for the "best exhibitions in Europe" list, unmissable event we haven't mentioned – please leave a comment here below. And don't forget to come back for more of our tips for the year: we plan on curating events for cities like Paris, London and Berlin for the near future, and around themes like photography and festivals.