The complexities of human trafficking – Documented
For a moment we will turn our eyes to a project we support and hope will do well. A project we hope will create an increased awareness for one of the great shames of humanity. Human trafficking.
You would say that for our 21st century civilizations the phrase should have evaporated by now from the common vocabulary. Ideally, we would even like to think that it never existed. Unfortunately, that isn't the case. Far from it: it is a common and serious problem facing too many people in our societies.
Human trafficking is directly affecting some two to 4 million individuals each year. Real people with family and friends are being sold and bought around the world, traded as commodities. It can be for forced marriages, slave labour and prostitution. We hear about it constantly, we even face the statistics – like we just did in the paragraph above – but often we feel too helpless to do much about it. Maybe what it takes to really comprehend all the ugliness of it is to feel it on your own skin, when it happens to someone you know.
Ben Randall used to be another tourist backpacking through South-East Asia, just like so many others. He carried on with his passions of travel and photography, occasionally stopping in places for an extended stay, like he did in a town in northern Vietnam to teach English.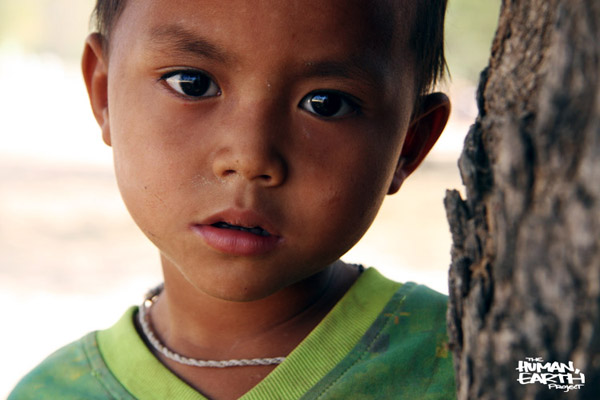 As so often in Asia, he made good friends and enjoyed the connections made with the friendly local community. One of his local friends was a fifteen year old girl, whom in this story we will call "M".
About a year later Ben got the news from Vietnam that "M" was kidnapped. It's believed that she's been a victim of human trafficking, sold as a wife or prostitute, across the border to China.
Ben took the news hard and started searching for more information. The more he looked the more reasons he found to be discouraged: human trafficking is a problem rivaling the illegal drugs trade. There are currently some 27 million individuals who are victims of human trafficking, more than half of them children.
Ben's research led him from despair to determination to find out what happened to M and try to spread more awareness of human trafficking around the world. Ben decided to put his photography and filmmaking skills to use by filming a full documentary on the search for M and the growing tragedy of human trafficking.
Here is a short introduction into 'The Human, Earth Project'. Please take three minutes to watch the video.
Until now Ben has paid for most of the filming and travels himself from own savings. But now he needs others to help with completing the production and post-production phases of the documentary. Making the documentary a reality will show people what's really happening in this horrific $32 billion industry.
And this is where we – me and you – come into the picture. We know that often we stand there feeling helpless just thinking about what can be done when we hear about the atrocities of problems like human trafficking. But this is really our chance. With Ben paving the road, here's a possibility to actually make a real impact and there's not even that much that is required from you.
Please visit the crowdfunding page. to learn more about 'The Human, Earth Project' For instance, you can purchase beautiful photos of some of the people on Ben's journey and even have your name in the movie credits. Every little bit helps so please give what you can.
Please help share the message on social media. Every person counts. The links for Facebook, Twitter, Google Plus and Pinterest are all here below. All you need to do is to click on them and the messages get posted.
At the end what really matters is that we add up all the little efforts we can put together and create something big from it. It's not that difficult, is it?
[ale_divider style="medium" text="notext"] Divider Text [/ale_divider]