One of the cities we'll be focusing on during the coming weeks is the second largest one in The Netherlands, namely Rotterdam. It's a city that is often somewhat forgotten by visitors to our small country, as most visitors opt for the Dutch capital Amsterdam. Rotterdam has a lot to offer from a cultural perspective and we'll soon share with you which events are currently on in the city and what's more to do there.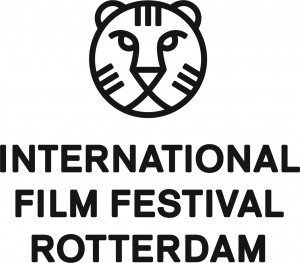 International Film Festival Rotterdam
One of the events that starts today – the 22nd of January 2014 -, is the International Film Festival Rotterdam (IFFR), Holland's largest and most popular film festival. The festival – similar in size to the Cannes film festival – has been existing since 1972 and instead of the common red-carpets with fences that you'll see at many film festivals, IFFR aims to stimulate the intermingling of filmmakers and attendees and you can expect all kind of interactive moments. Something that could by the way be seen as very typical for the Dutch egalitarian society, where it's for example quite common to see Dutch actors crossing the streets on their bikes (if you would recognize them as a foreigner at all of course). This accessible approach has attracted a loyal group of followers throughout the years and because of that the festival got many opportunities to develop itself into what it is today. Diversity, discovery and innovation are nowadays key characteristics of the festival.
This year's film program is again very diverse and you'll be able to choose 'your type' of film, whether it's an alternative movie hardly shown anywhere else, or one of the bigger Hollywood productions. Afterwards or before, you'll be able to join parties, talks and many other special events.
ART MOVIES
If you're specifically looking for art movies, than the IFFR will not disappoint you (unless the tickets are sold out, of course). Here's our selection of movies about specific artists, art in a broader context or movies made by artists themselves. Also, if you have no time to visit the festival, there are many movies that look worthwhile viewing in another context.
About Sarah (screenings 28, 29 and 31 January) – a fascinating portrait of the 'Young British Artist' Sarah Lucas, who got known for her controversial contemporary art together with the artists Damien Hirst and Tracey Emin. The artist, who now works on a solo show in Mexico and is nearing her 50th anniversary, looks back at her life.
Ai Weiwei's Appeal ¥15,220,910.50 (screenings 23, 24 and 30 January) – this journalistic documentary about the Chinese conceptual artist and political activist Ai Weiwei is produced and designed by the artist himself. The film tells the story of his arrest and incarceration because of suspected tax evasion, and his life plus art shows at the same time.

Another Hungary (screenings 26, 27 and 30 January) – this is a poetic documentary about the famous Hungarian contemporary artist Imre Bukta, who has had art exhibitions throughout Europe and still lives in a Hungarian village that is at the verge of decline. Through the mix of images, sounds and silences in the movie, the spirit of another Hungary is being captured.
Artist Present (screenings 25 and 27 January) – this screening shows four personal odes to four different exceptional artist and his work. The artists featured in the four movies are Pieter Mondriaan, Robert Zandvliet, Bart Lodewijk and Paul Nash. In each movie the focus is on another element.
L'Atelier (screening 24 January) – in this 16 minutes film the artist's space, the area in which he or she retreats to work, is the subject.
Atlas (screenings 24, 26, 28 January and 1 February) – in this movie the work of French Magnum photographer Antoine d'Agate is being presented. D'Agate, whose work reminds us of a mix of Carravagio's and Pedro Costa's work, reveals the life of those living in the underworld in Cambodia, Russia and India with his intense pictures, which is not for the faint-hearted and will for sure leave a deep impression.
Diane Goes For You (screenings daily) – in this film the French artist Diane Rambreau presents her online project 'Destination Europe' during which she went in search for facts about curious destinations that she found on Google Maps. Her observations are presented as an intriguing research lab for alternative travel.
Heinz Emigholz latest work (two differents screenings 24 and 26 January) – different short movies of the filmmaker Heinz Emigholz are being presented, among which Two Museums, Sullivans Banken, Maillarts Brucken, a movie about Gabriele D'Annunzio's villa Cargnacco on lake Garda and a movie about the by Emigholz genuinely loathed Villa Cargnacco in D'Annunzio's Cave.
Sense of Architecture (screening 25 January) – One of Heinz Emigholz longer movies about 42 different architectural projects in Austria and elsewhere in the world. Also referred to as a minimalist twentieth-century epic.
Shorts Special Schüpbach (screening 24 January) – During this 'shorts-special' three short films by the Swiss visual artist and writer Hannes Schüpbach are being screened. His silent films explore form, space and time through which dream-like situations are being created, where images reach into the audience's memory by means of repetition and rhythmical shifts.
The Filmballad of Mamadada (screenings 28, 29, 30 January) – This bio-drama is a homage to the life and work of the New York Dada artist Barones Elsa von Freytag-Loringhoven (1874 – 1927). The sculptor, poet, painter, model and performance artist who was part of the New York Dada movement in the 1920s was unlike her male counterparts forgotten with time. Now a group of more than 50 young artists shows her versatility as an artist. The result is as the Dada movement would've wanted it: containing many contradictions.
Parabeton – Pier Luigi Nervi and Roman Concrete (screening 25 January) – in this documentary by Heinz Emigholz fifteen buildings created from plans by Nervi (occasionally with a fellow architect) are being explored alongside nine anonymous Roman master builders.
Perret in France and Algeria (screening 25 January) – another movie by Heinz Emigholz.  This one explores 30 architectural creations by Auguste Perret in France and Algeria, with a deep sense of melancholia. While the former are carefully preserved memorials, the latter are often put to different uses these days.
To What Do I Owe The Honor of This Illustrious Visit? (screenings 23 and 25 January) The large collection of paintings and books of Brazilian collector Max Conradt Jr.'s is enlivened by humour, similar as the history of Paraná, the country of Brazil and his family. Some brilliant stories accompany the collection.
Besides the above 'longer' movies there are a large number of short movies with art themes, like photography and abstract patterns, such as Flow, Genre Sub Genre, Let Your Light Shine and more.
On top of this, the Witte de With Museum also takes part in the festival and presents a program with short movies, in which the link between crime, art and cinema is being explored, linking to their current exhibition 'The Crime Was Almost Perfect'.
This 43rd edition of the festival will be on until the 2nd of February 2014. For more information about the festival and reservation of tickets, please visit the festival page here.